A comprehensive guide to a successful halogen lights replacement
As you probably know, halogen lights are neither the most efficient, nor the safest lighting option on the market. In fact, halogen light bulbs could disappear from the Australian stores by 2020, so you should already think of better alternatives. Read this guide and find out how you can be better prepared for the upcoming changes in the lighting industry.
What is a halogen light?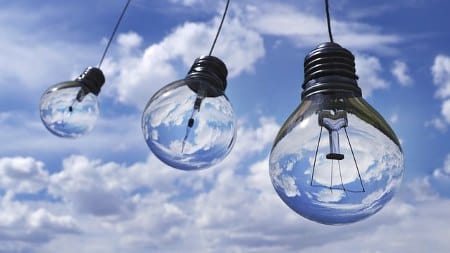 Legal framework
Earlier this year, Council of Australian Governments (COAG) Energy Ministers agreed to further improve lighting energy efficiency regulation by phasing out inefficient halogen lamps. In addition, they decided to introduce minimum standards for LED lamps in line with European Union (EU) standards.
This means that incandescent and a range of halogen light bulbs will be gradually removed from the Australian market, as long as an equivalent LED light bulb is available. In fact, the ban of halogen lights should come into effect by September 2020.
Disadvantages of using halogen lights
In general, halogen downlights are a poor choice for general purpose lighting. This is because you would require large quantities of lamps in order to light up open spaces.
And this is not all. There are also other downsides when it comes to using halogen light bulbs, such as:
Excessive amount of heat. Since halogen lights generate both light and heat, they represent a significant fire hazard
Sensitivity towards rough handling and vibration. When replacing a halogen light bulb, you should be extremely careful to wait until it fully cools down. Also, the filament and glass tube is made of a particularly thin glass that can easily break.
A threat to the environment. Most of the halogen bulbs contain a variety of dangerous chemicals (i.e. mercury)
Lowest energy efficiency compared to other legally approved lighting options. When using halogen bulbs, you could waste 4 to 7 times more energy than the LED equivalent
Short lifespan. Halogen bulbs last 2000 to 4000 hours. When lit 24/7, this translates into about a 6-month lifespan. In the end, changing bulbs every 6 months could be quite a costly exercise.
Alternatives to halogen lights
A small change makes a big difference. For example, by replacing 10 halogen light bulbs to an efficient alternative, you can expect to save around $650 over 10 years on your electricity bill.
Moreover, according to a 2016 study conducted by the government, 32% of households were using halogen lights (mains voltage and low voltage) and only 15% LEDs. A further 13% used incandescent lights, 31% CFLs and 9% linear fluorescents. So we should turn our heads more towards energy efficient solutions, like:
Extra-low voltage halogen lights – are a safer type of halogen lamps. By using this type of lights, you can save on electricity and the space won't be as hot. However, brightness will still be compromised.
IRC (Infrared Coating) halogen lamps – are considered to be an 'improved version of halogen lights'. They provide the same brightness while using less power. Plus, they can help you save up to 25% in energy costs.
CFLs – are another popular type of efficient lighting. Suitable for most light fittings, including older style incandescent fittings, these lights will provide you with comfortable and energy-efficient lighting.
LED lights  – are generally the most efficient lighting technology you can buy for your home or business. They outrun their 'competitors' thanks to an outstanding energy efficiency and lifespan. In fact, LEDs are around 7 times more efficient than the regular halogen lights. Plus, they last a minimum of 25,000 hours or 22 years of average use.
In conclusion, there are multiple things to consider when replacing halogen light bulbs. If you would like to find out more information, our team of experts at Jaric Electrical can help you with further advice and solutions for your home or business lighting.
Until next time, stay safe and make the right lighting choices!
Your friend and electrical expert,
John Ricca