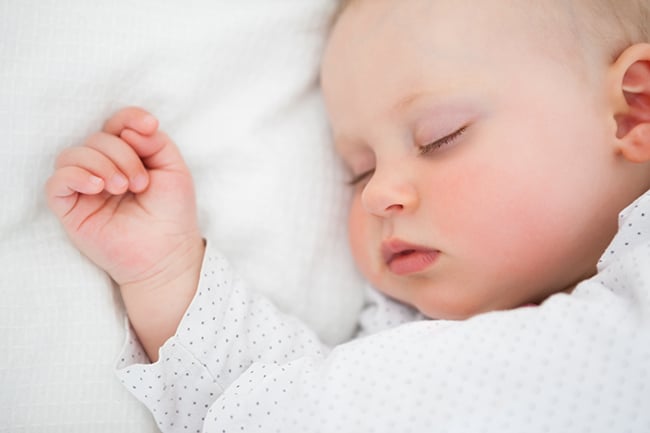 How Jaric helped an expectant mum create a comfortable nursery
Three air cons installed just before baby arrived
Brisbane mum Lisa Gibbons faced a challenge, just a month before her second baby was due. The portable air conditioners she was using just weren't doing the job, meaning her home's rooms were very hot and uncomfortable.
Lisa said, "It was hard to be in the rooms during the day and certainly hard to sleep at night. Not ideal when you're eight months pregnant and counting!"
Why did Lisa choose Jaric Electrical? "I saw Jaric's Facebook ad for their $999 summer supply and install deal," Lisa said. "On top of that, I checked their reviews online and they were really good."
"I called Jaric and they were able to book me in the very next week," Lisa said. "It was a good thing too. They finished the install that day and my waters broke that evening – three weeks early!"
Making the home comfy for the whole family
Jaric electrical installed three air conditioners at Lisa's home; one in the master bedroom and two for her boys' bedrooms. Two of the units were back-to-back installs.
Lisa said Jaric were really helpful and provided a very good level of service. "The Jaric team were very punctual – they arrived when they said they would, which is rare for tradies!" said Lisa. "They were happy to be flexible and work around my schedule. They even asked me if I wanted a coffee!"
"Jaric stayed all day to do the installs, and made sure it looked good," Lisa added. "The technicians were efficient and tidy – they even cleaned the walls and the floor and cleaned up afterwards."
"I felt the install was good value for money," said Lisa. "My baby's happy, the kids are sleeping. The rooms are nice and cool!"
And would she use Jaric again? "I've already recommended Jaric to a friend by tagging them in one of their posts on Facebook!" she laughs.
Contact Jaric Group to find out more about air cons for your nursery
Jaric's experienced air con technicians will be happy to help you install a system that's just right for you and your baby.
For an obligation-free quote call Jaric Group on 1300 452 742 or get in touch online and one of our qualified technicians will be happy to assist you.