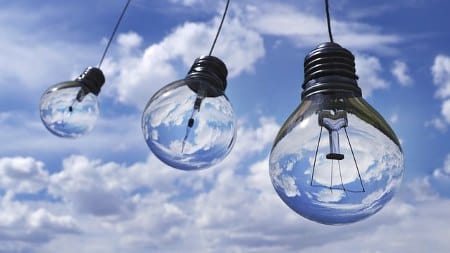 How much energy does your air conditioner really use?​
Investigating your air con energy usage
As temperatures begin to rise again, do you know how much energy your air conditioner really uses? Is it very "energy-hungry" compared to other home appliances?
It's a fact. Australia's climate is one of the best in the world and one can enjoy pretty good weather throughout the year. However, Queensland's hot and humid summers bring about brutal temperatures. It makes cooling your home is not just a preference but a necessity.
This is when an efficient air conditioning system makes a difference. Not only you wish for comfort given by the air con cooling effect, but also peace of mind when reading the monthly energy bill.
What is the cost of your air con energy usage?
According to a recent survey led by Canstar Blue, many Australian households have cut down on using their air conditioners to save money on their electricity bills. In fact, 69% of the respondents blame their air conditioning for being the largest contributor to electricity bills. Almost half (45%) claim energy efficiency as their number one priority when choosing an air conditioner.
So how much electricity does your air conditioner need in order to keep you cool in summer? Spoiler: it doesn't need as much as you think it would. Be informed and keep yourself up to date with the electricity prices, plans and deals provided by the Queensland Government – Department of Natural Resources, Mines and Energy. Meanwhile, let's do the maths to find out what really increases your power bill.
Understanding your power bill
Energy bills are based on a usage charge for electricity (cents per kilowatt per hour), plus a daily supply charge (cents per day). Check the breakdown on your monthly bill as various terms and conditions may apply depending on the type of contract you have.
Typically, a flat rate tariff is the most common ((Tariff 11 in regional Queensland $0.25kWh) – for residential customers but other options are also available.
Air con energy usage vs other home appliances
Based on the electricity prices provided by the Queensland Government, an average reverse cycle air conditioner costs around $0.25 – $0.35 per hour to run for cooling purposes, depending on the size of the room. Therefore, a medium sized room of 36sqm would cost $0.36 – $0.70 per hour to be cooled, whereas large areas (50sqm) would take between $0.70 and $0.95 per hour.
Big energy "consumers" in your home
Kitchen appliances – from small microwaves to normal-sized ovens, you can expect to pay up to $1.30 per hour
Cleaning appliances – irons, vacuum cleaners and other cleaning devices can cost between $0.40 and $0.80 per hour to run
Clothes dryer – "chew up" a lot of energy, starting from $0.50 up to $3.10 kWh
How can you improve your air con energy efficiency?
There are many ways you can save money on your electricity bill by cutting down the electricity your air con takes up. Check out some useful tips and tricks to make your air conditioner energy efficient.  Here are a couple of the most effective ones:
Look for the Energy Rating Label and choose a high Star Rating
Ask for the DRED program from your local energy provider
Talk to Jaric's air conditioning experts for more advice
For expert advice on air con energy usage, talk to our friendly team of specialists at Jaric Air Conditioning today. Contact us online or call us at 1300 452 742 and get personalised advice and solutions.